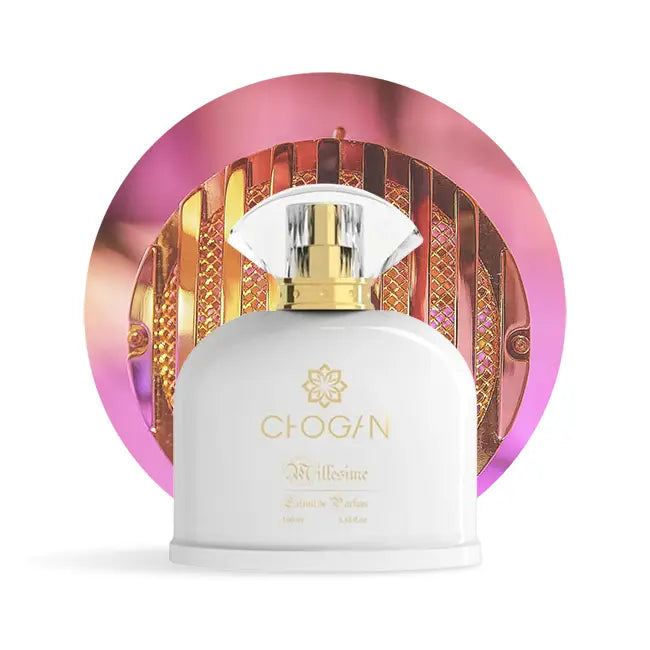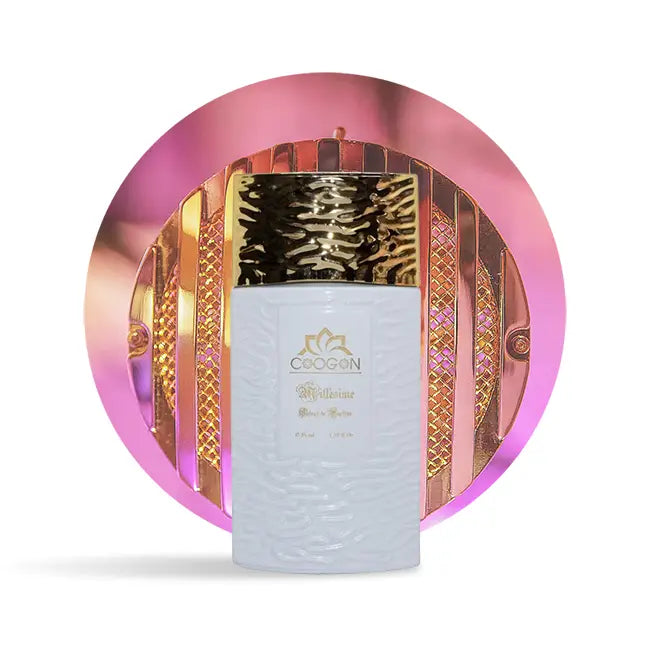 No. 67 insp. by Paco Raba**e Olympea
Produkt Details
✅ 30% Duftessenz - keine Fakes
❤️ Besonders sanft zur Haut
💎 Topqualität - langanhaltend
🇨🇭 Schweizer Vertrieb
🚚 Logistik durch Stiftung Solvita
🦄 Tierversuchsfrei

Versand
1. Gratis Versand ab CHF 95 Bestellwert
2. Standard Versand Schweiz: CHF 9
3. Düfte geliefert in 2 Werktagen
Chogan inspired by Paco Rabanne Olympea unveils a fragrance with a divine touch; intended for strong women, for the modern Cleopatra. It expresses pride, femininity and tenderness. It is the unique encounter between the sensuality of a salty vanilla accord and the freshness of floral notes. The striking opening of green mandarin notes reveals a magnetic accord; the addition of heady notes of jasmine and ginger blossom reveals a sensual base of cashmere wood and ambergris.
Chogan inspired by Paco Rabanne Olympea was only launched in 2015 and has already conquered the international women's world. That's hardly surprising, because hardly any cologne has been created as feminine as this one. Marine accords create a wonderfully oriental aroma. Salty vanilla completes the fragrance experience.
Don't compromise on your fragrance. Chogan inspired by Paco Rabanne Olympea is one of the particularly feminine created women's fragrances. With a blend of oriental navy and salty vanilla, it creates an incredibly feminine aroma. So sensual that you will never forget him.
Olympea is the feminine expression of triumph - pure femininity combined with floral freshness. Green Mandarin invigorates the senses, enhanced by the floral and aquatic essences of Ginger Lily and Water Jasmine. The sensual and radiant accord of salty vanilla has a beguiling allure. It can be perceived throughout the course of the fragrance and characterizes the perfume.
The product information should serve as a guide and only show our source of inspiration. The inspiration relates solely to the fragrance, which is not identical to any other fragrance or fragrance from any other brand. We are then in no way connected and/or connected and/or cooperating with the brands mentioned or not mentioned. These brands, whether used for guidance and inspiration or not, are owned by their respective owners, with whom we are not affiliated or authorized: we do not sell, copy and/or imitate original fragrances of well-known brands.
Super Preis/Leistung
War sehr skeptisch bei der Bestellung. Bis sehr positiv überrascht. Riecht gut wie das Original und der Preis: Top.
Werde wieder bestellen
Einfach perfekt
Duft ist das selbe wie das Original. Ich liebe es und es hält sehr lange.
Alles tip top sehr gerne wieder
Frequently asked Questions
product
"inspired by" fragrances use the same fragrance essences as branded perfumes. In this way we can ensure top quality and a true-to-original smell.
The fragrance essence content of our fragrances is particularly high. They last up to 10 hours. They are not watered down, are organic certified, extremely kind to the skin and not tested on animals.
The production of "inspired by" fragrances in standardized flacons saves costs. In addition, as a small Swiss company, we have significantly lower marketing expenses than large perfume brands. We are happy to pass this price advantage on to you.
The production has been standardized so that the costs and sales prices are as low as possible despite the high quality. Our perfumes are primarily about the scent and not the brand or the design.
Shipment
As a Swiss company, we are currently only active in Switzerland & only ship within the country.
Perfumes are delivered within 48 hours. From an order value of CHF 95, shipping is free for you.

(Care products that we do not have in stock will be sent to you in 8-12 days.)
Our shipping partner Stiftung Solvita creates a living space and workplace for people with disabilities with their facilities.