The must have - perfume atomizer for on the go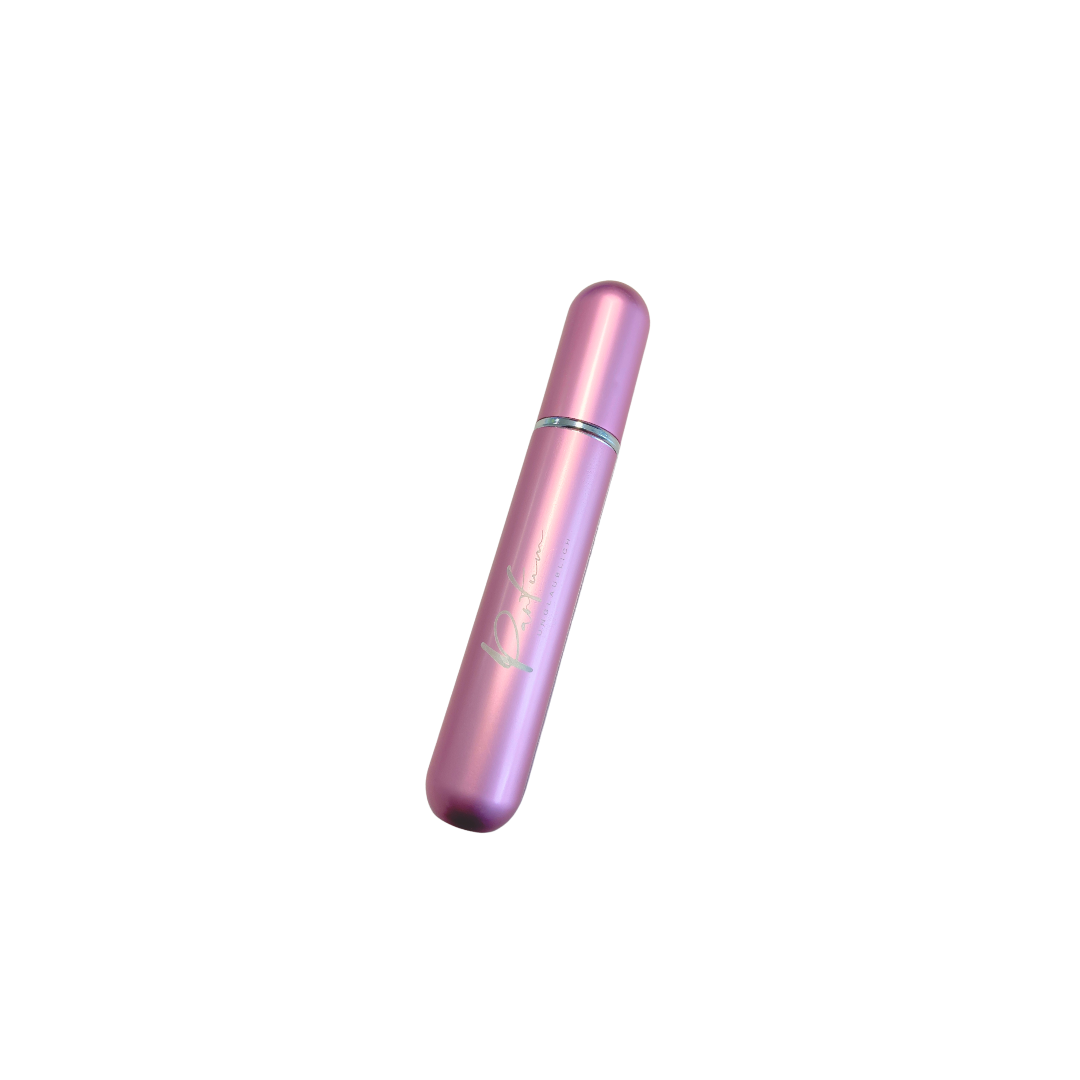 Perfect styling for your hair
In order to find out which hairstyling product suits your hair, you first have to think about which look suits you? Do you want to accentuate your curls or rather straighten them, do you have straight or very fine hair and want to give it more volume and shine? Maybe you have frizzy hair and want to tame and shape it. With the styling products from Parfumunlaublich you can style your hair exactly how you want it!
Which hair styling product suits my hair type?
In addition to the right styling products, the basis of good hairdressing work also includes the right tools, such as straightening irons, curling irons and a hair dryer. Depending on the look you are aiming for, different tools can be used:
A cheeky out-of-bed look, for example, requires products such as hair wax, hair gel, etc. For long, straight hairstyles, you can use a hair dryer or straightening iron and then fix your hair with hairspray. The hair must be protected from damage caused by high temperatures. For a voluminous head of hair, mousse and a hair dryer are suitable, which intensify the effect.
Thanks to modern technology and good ingredients, there are now great all-rounders on the market that can be used for many different looks. These include leave-in conditioners that provide all hair types with moisture and care after washing and make subsequent styling easier. Or serums that make frizzy hair supple and give it extra shine. You will be surprised how big the selection is today and what different effects can be achieved with just a few movements!
Buy scented hair styling products online
In the Parfumunlaublich online shop you will find products for every hair colour, hair length and hair structure. Our fragrant styling products are particularly popular with men. They not only leave a handy hair styling, but also a lasting impression. Our bestselling products are inspired by exquisite fragrances from the top brands Hugo Boss, Chanel, Paco Rabanne and Co.
The use of hair gel
Hair gel is a styling product that works best on short or medium-length hair. It sets accents and remains intentionally visible in dry hair to give your hair the wanted wet effect.
Use hair gel sparingly and never as hair care. Complement this type of product with a moisturizing hair mask or conditioner. You can use hair gel to give your newly-twisted locks a wild, natural look. Spread a small amount of the product in your palms and scrunch it into your curls. Or you can create a super stylish wet look hairstyle by putting a few drops of gel on your hair and then blow drying it. If you have very fine or thinning hair, you should only apply the gel to the parting area to avoid overloading your strands.
Nourishing hold with hair wax
Hair wax, formerly known as pomade, is a product that has been on the market for many years. It is a rather greasy substance that is used to style the hair. Unlike gel, hair wax does not dry out the hair or make it stiff. Depending on the ingredients, hair wax can even have caring properties. It can be used on both dry and damp hair. Hair wax gives the hair structure and smoothes unruly hair. The wax can also be used on the beard if needed.