The must have - perfume atomizer for on the go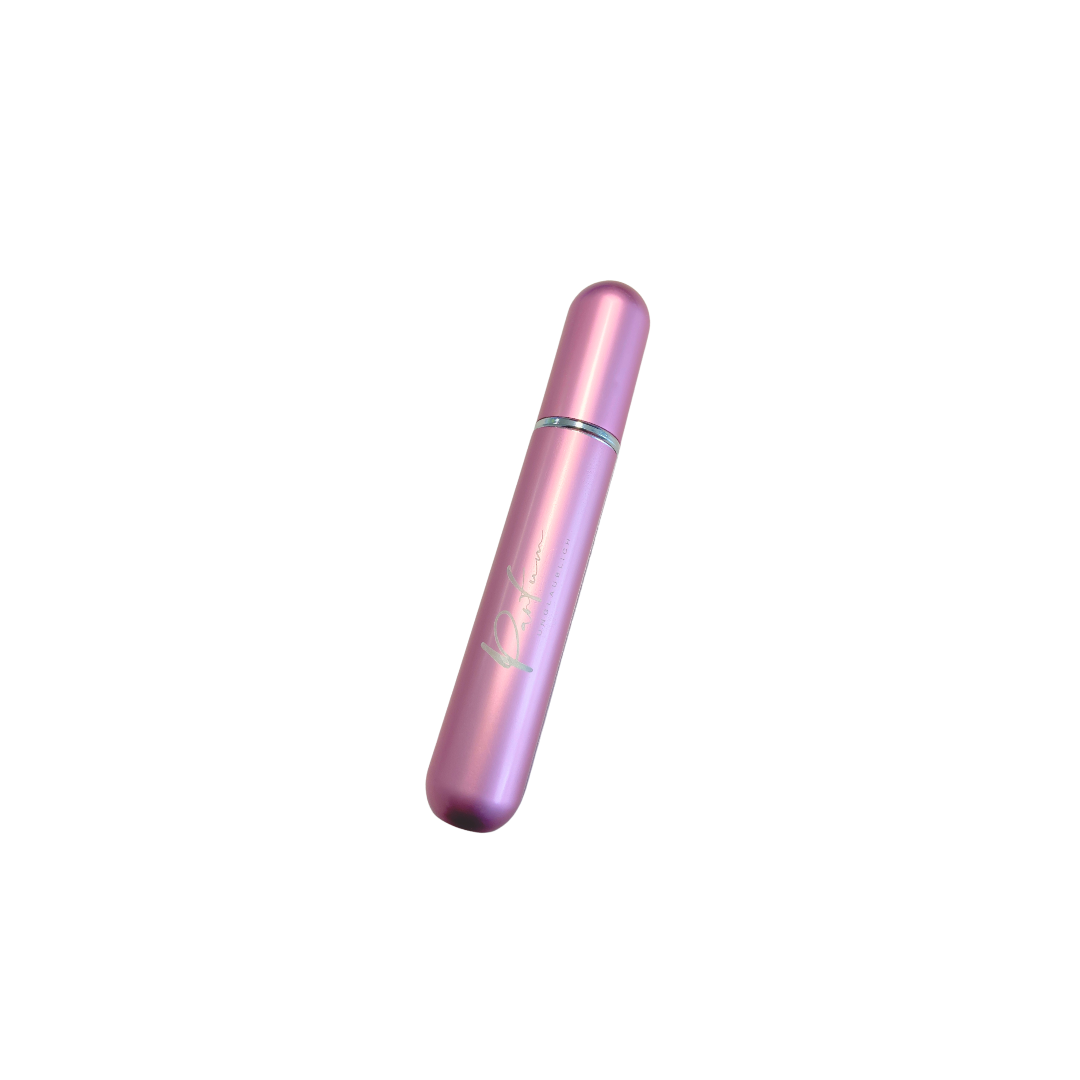 Body Care Products & Skin Care Products
Skin care is a part of body care. Every skin type is different and has different skin care needs. Skin care consists of cleansing and subsequent care to protect the skin and maintain its natural balance. Proper skin care requires determining skin type. Normal, healthy skin naturally contains moisture, while skin that is not intact is dry or very oily. Insufficient skin moisture affects elasticity and requires special skin care. Overall, balanced skin care contributes to well-being.
Dry Skin:

If you tend to be a dry skin type, you should use cleansers that don't strip your skin of its natural oils, followed by a light, non-comedogenic moisturizer.

Oily & combination skin:

If you have oily or combination skin, a gentle peeling that opens the pores could be right for you.

Sensitive skin:

If you have sensitive skin, you should avoid chemical ingredients and opt for products that are labeled as hypoallergenic or have few and natural ingredients.
The right skin care routine is important to maintain a healthy and even complexion. At Parfumunlaublich you will find a wide variety of products that exactly match your skin type.
The right care for the body
When it comes to taking care of your body, there is a lot to consider. From choosing the right products to eating healthy, there are many factors that can affect the appearance of your skin and your overall health. First of all, the skin care products should be tailored to your skin type. Oily skin needs different care than dry or sensitive skin. In addition, your skin develops different needs with increasing age, for which there are specially developed anti-aging skin care products that slow down the aging process. You can filter for specific products in our online shop. The season also makes a difference when it comes to caring for your skin. In summer, after swimming and sunbathing, the skin needs a lot of moisture. In winter, a body butter is often very helpful to protect the skin from cold temperatures and heating air. Ultimately, everyone needs to feel comfortable with their skincare routine.
Body care products from Perfumincredible
Our range contains various body creams with different ingredients. Body care products with natural argan oil are very popular with our customers, such as fragrant body creams with argan oil inspired by high-quality branded perfumes or the anti-aging cellulite cream with argan oil , as well as the coconut, peach, mango and kiwi body creams.
We also offer fragrant and long-lasting aluminum-free deodorants and deodorant creams, body scrubs, body oil and thermogenic body care . Try them! Place an order today and have your favorite products delivered to your home within 48 hours.
Sustainability & compatibility with perfume unbelievable
Our promise for our products for all ages: The cosmetic and hygiene products in our online shop are 100% vegan, organic and produced without animal testing. Our two product lines with snail slime and donkey milk are an exception. By the way, we use 100% biodegradable and recyclable shipping material. If you still have questions, visit our FAQ page. So you can buy our products with a clear conscience.