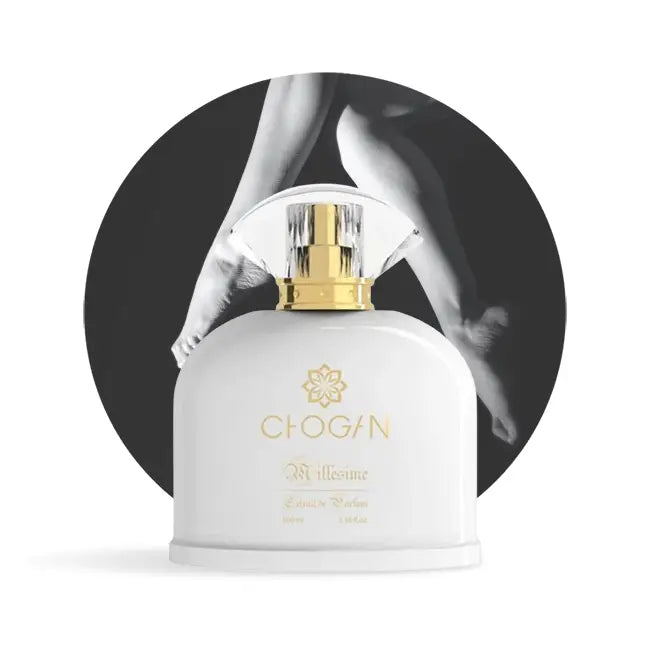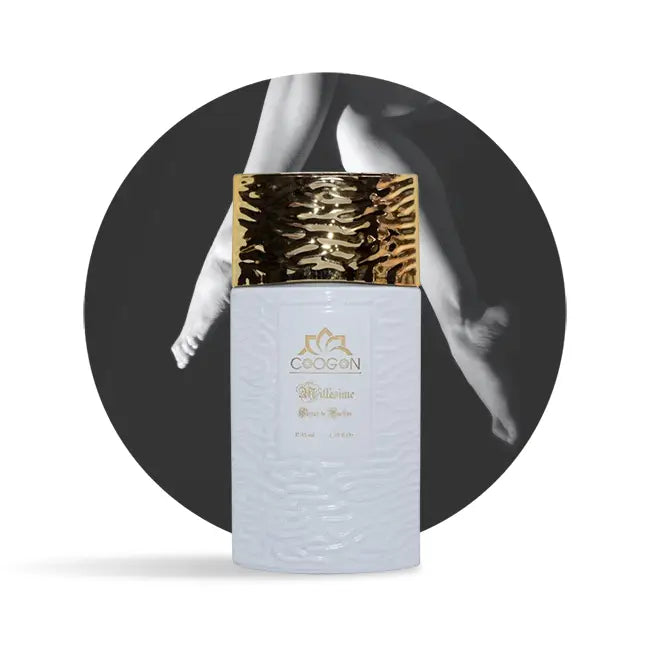 No. 119 insp. by J*an Paul Gau*tier Scandal Perfume
Produkt Details
✅ 30% Duftessenz - keine Fakes
❤️ Besonders sanft zur Haut
💎 Topqualität - langanhaltend
🇨🇭 Schweizer Vertrieb
🚚 Logistik durch Stiftung Solvita
🦄 Tierversuchsfrei

Versand
1. Gratis Versand ab CHF 95 Bestellwert
2. Standard Versand Schweiz: CHF 9
3. Düfte geliefert in 2 Werktagen
Chogan inspired by Jean Paul Gaultier Scandal Parfum underlines your elegance with the sensual "black" notes of perfumery: patchouli, black rose, black cherry, black tea. Enchanting and refined, this perfume becomes irresistible with its floral and fruity scent.
Chogan inspired by Jean Paul Gaultier Scandal Parfum initially captivates with a top note of fruity blood orange and sweet honey. In the heart note geranium seduces with a flowery aroma, the base finally fascinates with patchouli. These noble ingredients come together in a "scandalous" fragrance that can be worn day or night.
The elegant aura she leaves behind in passing contrasts with the wicked mood of the sleazy, scandalous Parisian scene. A facet of Paris that Jean Paul Gaultier loves so much.
Chogan inspired by Jean Paul Gaultier Scandal Parfum is a fragrance for women who know what they want and who appear self-confident, elegant and noble. This fragrance shows an unmistakable and unmistakable presence.
Gaultier's nights are full of provocation and celebration! She becomes the queen of the night and the streets of Paris at night are hers.
Powerful by day, sexy by night, scandal is in the air, Chogan's new addiction.
Fragrance Notes: Blood Orange, Honey, Patchouli
Fragrance character: sweet, floral
With a strong fragrance intensity
The product information should serve as a guide and only show our source of inspiration. The inspiration relates solely to the fragrance, which is not identical to any other fragrance or fragrance from any other brand. We are then in no way connected and/or connected and/or cooperating with the brands mentioned or not mentioned. These brands, whether used for guidance and inspiration or not, are owned by their respective owners, with whom we are not affiliated or authorized: we do not sell, copy and/or imitate original fragrances of well-known brands.
Sehr feiner Duft. Riecht wie das Original. Werde es defintiv wieder kaufen😍
Das Parfum ist wirklich ein "scandal" so fein wie es riecht !!❤️❤️
Habe mir grad 100ml bestellt🥰
sehr zufrieden
Der Duft hält fast den ganz Tag. Zwei Spritzer reichen völlig aus.
Frequently asked Questions
product
"inspired by" fragrances use the same fragrance essences as branded perfumes. In this way we can ensure top quality and a true-to-original smell.
The fragrance essence content of our fragrances is particularly high. They last up to 10 hours. They are not watered down, are organic certified, extremely kind to the skin and not tested on animals.
The production of "inspired by" fragrances in standardized flacons saves costs. In addition, as a small Swiss company, we have significantly lower marketing expenses than large perfume brands. We are happy to pass this price advantage on to you.
The production has been standardized so that the costs and sales prices are as low as possible despite the high quality. Our perfumes are primarily about the scent and not the brand or the design.
Shipment
As a Swiss company, we are currently only active in Switzerland & only ship within the country.
Perfumes are delivered within 48 hours. From an order value of CHF 95, shipping is free for you.

(Care products that we do not have in stock will be sent to you in 8-12 days.)
Our shipping partner Stiftung Solvita creates a living space and workplace for people with disabilities with their facilities.